We live and breath helping developer teams. If your developer workflow is slow and clunky, or your CI is rusty (no pun intended), try us out.
👋 Without further ado, let's get to the news.
Major updates
Here's a list of the latest major updates: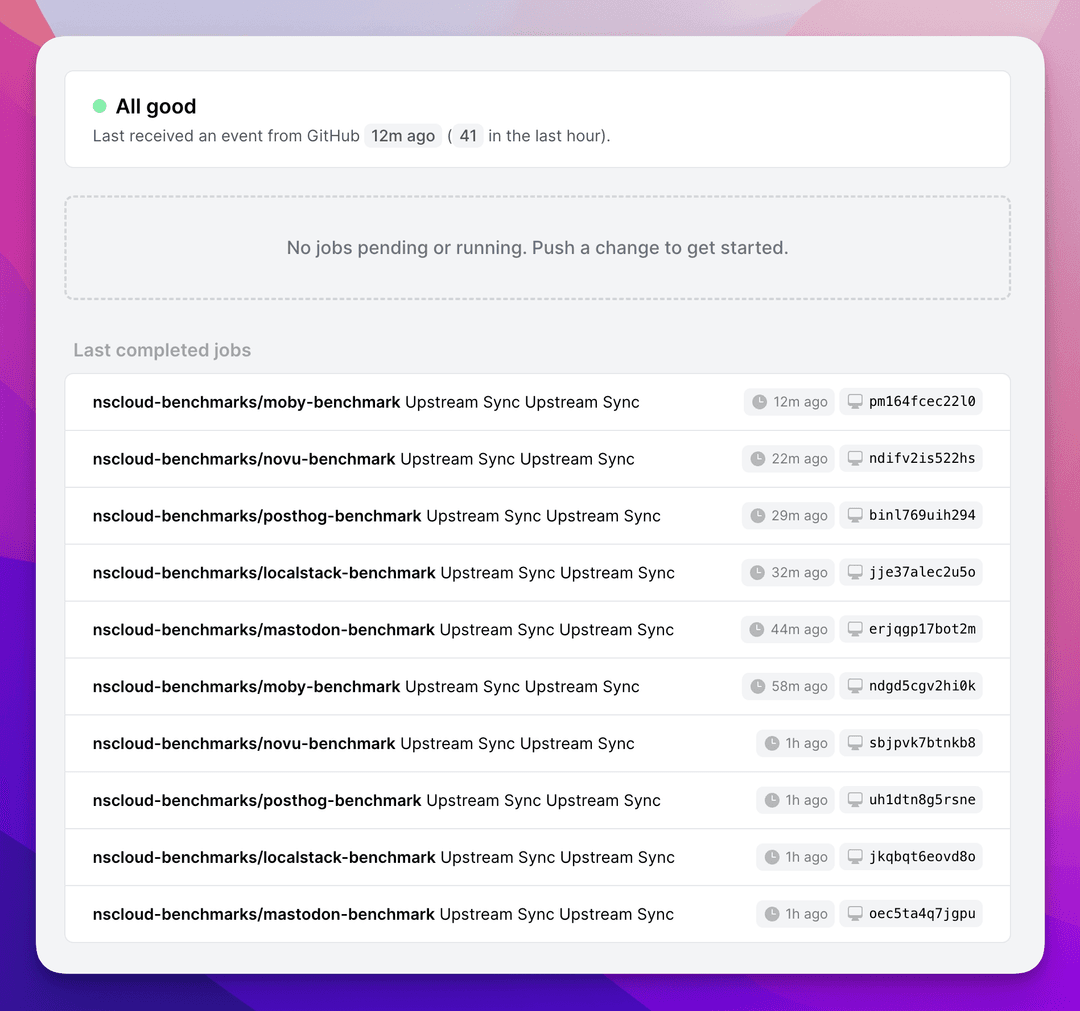 Coming Up
Community
It is just awesome to see our community growing and attracting more interest. There are new updates from the community.
New Pricing
One of our core values is "no gimmicks". And in the process of offering what we felt was great pricing to users, we introduced something a bit different in our pricing: concurrent capacity that scales with seats.
On paper, when you got to do the math, it turned out to be a good deal to users.
But it's complexity led to it feeling like .. a gimmick. So we wanted to do better.
At namespace.so/pricing you can check out where we landed.
A more familiar "pay as you go" model that helps teams try out the product with little commitment. And a pair of plans that bundle usage into a very competitive price-point.
Why plans?
Namespace works with different bare metal providers to bring you the best performance at the best price point.
Most bare metal providers rent machines on a month, yearly, and sometimes even multi-year contracts, which require us to do a large upfront investment.
We're happy to do that investment, and offer our services metered by the minute.
But when you subscribe to a plan, you help us do better capacity planning, and those resulting savings are then reflected back to you: you get a 33% discount.
Although the early feedback we're getting on this new model is positive, we're always happy to work with you on a plan that best fits your needs. Always feel free to reach out.
Working with you
June was a good month for us.
Our number of users increased, we strenghted our product, and we have many interesting integrations conversations going on.
It's been rewarding to see how our products solve real-world problems and help teams go faster.
Most of our users have a direct channel to us: support is our top-most priority.
Come and talk with us, we're here to help.